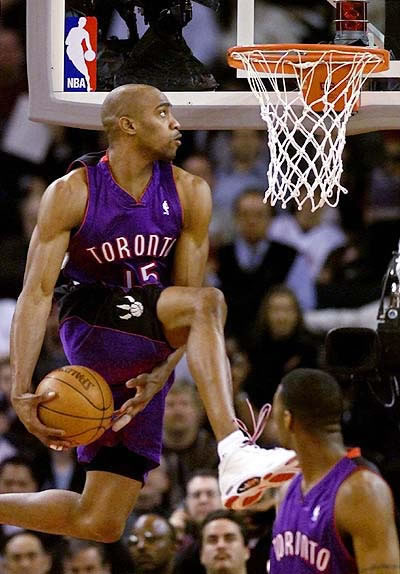 Well that bum
Vince Carter
did a really
stupid thing
yesterday. He sat down for
TNT
and
admitted to them on TV
that he basically didn't give his best effort when he was with the Raptors, and that what went on after 2000 had a lot to do with it.
And today Vince is getting absolutely ripped in the sports media here. All his former fans in Toronto
hate
him now, calling him a point-shaver and worse. He is really being crucified. When the
New Jersey Nets
come to Toronto to play in April, Vince is going to
really be booed
. All I've got to say is
good riddance
to him. It's no wonder that Toronto never won a championship with Vince if that's really how he feels. That guy will NEVER win a title, mark my words, with his attitude.
By the way,
lacrosse
season starts tonight, the Toronto Rock are on the road playing. That's it.